Malta objects to further European Union Libya sanctions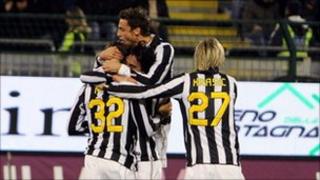 A European Union decision on whether to extend sanctions on Libya is being delayed by objections from Malta.
BBC Europe business correspondent Nigel Cassidy understands that Malta fears further sanctions could damage some of its companies.
Diplomats from the 27-nation EU bloc are discussing a freeze on dealings with the Libyan Investment Authority.
A decision could have come as early as Tuesday, but may now be delayed unless Malta's objections can be resolved.
Malta is a relatively near-neighbour of Libya and many of its companies are involved with the country.
Several European countries have frozen assets belonging to the family and close allies of Libya's leader Muammar Gaddafi.
But the EU's position on dealings with the huge Libyan Investment Authority (LIA) sovereign wealth fund, set up in 2006 to invest Libya's oil revenues, is unresolved.
The fund owns assets throughout the world, including stakes in the Pearson publishing group and Italy's Juventus football club. The US has imposed a freeze on LIA assets.
Libya's Central Bank, which also has overseas investments, would also be included in the extension of sanctions.
Italy, which also has close business links with Libya, is not thought to oppose an extension of sanctions on the country.