Higher oil prices boost Russia's Lukoil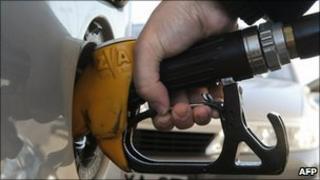 Russian oil giant Lukoil has reported a 29% jump in annual profit mainly due to rising oil prices.
Its net profit rose to $9.1bn (£5.7bn) in 2010, lower than forecast, and sales increased 29% to $105bn.
On average, global oil prices were 30% higher in 2010 than during the previous year.
Lukoil said that lifting costs rose by 15.7% in 2010 compared with 2009, "mainly due to the real ruble appreciation which reached 11.6%".
The company also said that it increased production of oil and gas available for sale by 1.2% in 2010, with gas production rising 25%.
The company's shares were down 2.6% in Moscow, broadly in line with the Micex index.
"Measures aimed at higher efficiency and cost control allow the company to generate strong free cash flow and increase net income," Lukoil said.