Pensions: should I stay or should I go?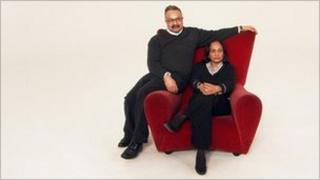 Employers are only too well aware that traditional "defined benefit" pensions (often based on final salary) can end up costing them more than they budgeted for.
To stop this happening again, some companies are now keen to settle the bill early.
A few have already started encouraging former employees who have not yet retired to take their pension elsewhere, and more are looking into this.
The incentive you might be offered could be a top-up to the transfer value you could normally get if you wanted to exchange your company pension for a defined contribution pot.
Alternatively, some employers offer immediate cash payments alongside the standard transfer value.
What to do?
If an employer you worked for decides to make you an offer, you will receive a letter setting out your options and how long you have to make up your mind - usually around three months.
Defined benefit pensions and defined contribution pensions are different animals and swapping one for the other should not be done lightly.
If your former employer writes to you offering this sort of deal, they should pay for you to see a suitably qualified independent financial adviser to help you decide what is best for you. Talk to them.
It is often suggested that if an employer encourages you to transfer out of their scheme, this must mean they expect to save money if you agree.
That is not necessarily true.
Some employers are prepared to pay in excess of the expected cost of your pension to remove the risk that it will end up costing more still.
'Take it or leave it'
Whether the offer is a good deal for you depends partly on how much risk you want to take, and how you would cope if the investment strategy, which you hope will produce a bigger pension, backfires.
Companies have also noticed how individuals buying annuities usually prefer a bigger starting pension, that does not rise with inflation, to a pension that starts off smaller, but retains its purchasing power as they get older.
This has led to another sort of offer being made to members of defined benefit schemes at retirement or even shortly afterwards: the option to exchange future pension increases for a bigger pension now.
Your former employer can put an offer on the table, but it is up to you whether you take it or leave it.
In many cases, it may be impossible to know for sure which course of action is best until years after the event.
But you can think about what different choices would mean depending on how long you live, how quickly prices go up, and how any investments might perform.
Employers should not try to put you under any pressure and many fully expect most people to say no.
The future
New statistics published in February show that there are now twice as many private sector employees saving through workplace defined contribution schemes as there are building up new rights to traditional defined benefit pensions.
Many of those still in defined benefit schemes may not be for long.
Most of these schemes are "contracted out".
That means they replace the State Second Pension as well as topping up what their members will get from the state.
The government's plans to squash the two state pensions into one will sound the death knell for contracting out.
Employers will lose the national insurance rebates they get for running this sort of scheme.
The most common response is likely to be for companies to switch existing employees into the schemes they already offer to new staff.
Not enough
In a defined contribution scheme, it is the individual's retirement income rather than the employer's balance sheet that takes the strain if something goes wrong.
We are therefore entering a world where the onus is much more on individuals to monitor whether they are on track for the sort of retirement income they want and do something to put it right if not.
Along with automatic enrolment into company schemes, new minimum contribution rates (8% of a band of earnings, including at least 3% from the employer) are being phased in between 2012 and 2017.
But these will not be enough to provide you with a good standard of living unless you have savings elsewhere.
The government said this week that it wants to make clear that these compulsory contribution rates should be a floor, not the norm.
Even if you would not usually go to politicians for financial advice, that is one recommendation worth listening to.
Forty years after Burger King started inviting customers to "have it your way", a similar principle is being applied to pensions.
The opinions expressed are those of the author and are not held by the BBC unless specifically stated. The material is for general information only and does not constitute investment, tax, legal or other form of advice. You should not rely on this information to make (or refrain from making) any decisions. Links to external sites are for information only and do not constitute endorsement. Always obtain independent, professional advice for your own particular situation.