AOL cuts 900 jobs as it integrates the Huffington Post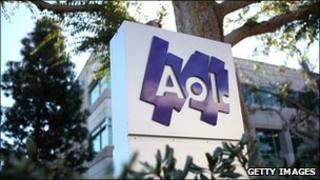 US internet firm AOL is to cut 900 jobs, nearly 20% of its 5,000-strong workforce, as part of a move to restructure the company in the wake of its purchase of online newspaper the Huffington Post.
AOL bought the Huffington Post in February for $315m (£196m).
The job losses are intended to offset duplication between the two companies.
Some 200 jobs are expected to go from the company's US content and technology divisions.
AOL said another 700 jobs would be lost in back office roles based in India, although 300 of these positions would be outsourced to firms taking over such support functions for AOL.
AOL is hoping its purchase of the popular Huffington Post will boost flagging advertising revenues.
Formerly known as America Online, AOL merged with media giant Time Warner in 2000, at the height of the dotcom bubble.
That deal is widely considered to have been a disaster and the two firms split ten years later.
At its peak AOL had a workforce of more than 20,000 employees.