Coventry at work: A change of direction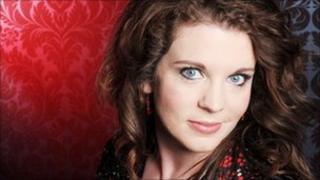 Abby Rhodes was Head of Corporate Communications at Becta, the former lead government agency on providing technology to schools. The agency ceases to exist at the end of March.
So my life at Becta is done and dusted. Strangely, even after 11 years there, it's not a huge wrench.
On reflection, I think that I've been ready to leave for a while; the last 10 months or so since the closure announcement have been surreal and, at times, difficult.
I'm not really going to have time to miss it either, as the life of a professional singer and singing teacher beckons! It's so different from what I've been doing that it's almost unimaginable but incredibly exciting at the same time.
I think that it's safe to say that, without an enforced exit from what was a successful career that I was happy in, I wouldn't have even contemplated making the great leap of faith into professional music. Until last year, I really thought singing could only ever be a hobby, despite what people were telling me!
It's made me think seriously about what I want from my life and whether I really am good enough. This voyage of discovery has already taken me to London to seek the opinions of professional opera singers about my voice and I've been delighted to find that they believe I've got what it takes. That's quite a confidence boost.
The exams and diplomas that I've done, as well as all the experience I've gained through what was, at that stage, a hobby, have stood me in good stead; I already have teaching work in local theatre schools and as a private tutor.
Consultancy work
I've got to be realistic, however, as we have two small boys to think about with the kinds of commitments that all young families need to consider. A fledgling career in music may not quite pay all the bills yet!
I'm very grateful for the skills and experience that my time at Becta has given me, which will help me to do interesting and fulfilling work in communications and management. I'm starting work on some projects as a consultant and there are other irons in the fire in this area.
It's been quite a journey so far and it will feel strange for a while to not be working in the public sector, but I'm excited about the next stage of my life.
I am blessed to have an amazing and varied and interesting career opening up in front of me and the chance to start afresh.