South Korea's unemployment rate rises to year high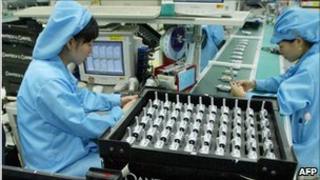 The unemployment rate in South Korea rose to its highest level for one year in February.
The jobless figure rose to 4% in February, from 3.6% the previous month, according to the latest figures from the statistics department.
New jobs in the manufacturing sector failed to offset declines in the number of jobs in agriculture, trade and retail sectors.
Asia's fourth-largest economy added 233,000 jobs in February.
However, the total workforce grew by 341,000 pushing the unemployment rate up.
South Korea has been enjoying a period of recovery, but there are concerns about rising inflation.
The government has cited job creation as its top priority as it strives for sustained growth.