French Connection says outlook remains difficult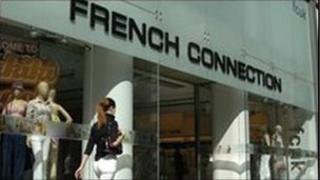 Fashion retailer French Connection has said the economic climate will remain difficult, but it is confident that it can deal with it.
The business, which last year sold its Nicole Farhi subsidiary and closed its business in Japan, beat profit forecasts to make annual pre-tax profits of £7.3m.
In 2009, the company made a profit of £700,000.
Its gross profit margin increased by a half per cent.
That helped to offset a fall in same-store sales in the UK, the US and Europe.
Its chairman and chief executive Stephen Marks said: "The current economic climate is clearly difficult and it appears likely that it will remain so in the coming year.
"However, I am confident that we have the strength... to build further on the growth we have achieved."
The company warned that the garment industry was facing increasing raw material and manufacturing costs, in an environment where it was difficult to raise selling prices.