Isa savings: Warning over temporary rates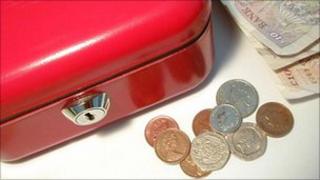 Savers are being warned to check interest rates on Individual Savings Account (Isa) deals, so as not to be caught out by introductory offers.
Many Isas are being launched with introductory bonus rates that run out after the first year, according to financial information group Moneyfacts.
These can then fall to a default rate offering small returns.
An Office of Fair Trading report found that about 11% of Isa holders switch to a new provider in a typical year.
Saving plan
Tax-free Isas were introduced in the UK 12 years ago to encourage people to save. The latest figures showed that at least 17.5m people in the UK have £143bn held in cash Isas.
Activity among Isa providers tends to pick up at this time of year, as the tax year ends and a new one starts.
In April, the annual Isa limit will rise from the current level of £10,200 to £10,680, or £5,340 for a cash-only Isa. Half, or all, of the Isa total can be saved in stocks and shares.
Savers who already hold an Isa, or who are opening a new one, are being urged to check the long-term interest rate being offered - and not to rely on the name of the deal.
"Interest paid in the second or subsequent year of an Isa that had an introductory bonus can be a very sad imitation of the original attention grabbing rate because, without the bonus element to prop it up, the remaining rate paid can be very low," said Moneyfacts spokeswoman Sylvia Waycot.
"Pitfalls to watch out for are long-standing account names, as they will be issue-based and each issue will pay a different rate. The older the account generally means the worse the rate."
And Andrew Hagger, of personal finance website Moneynet, said: "If you are on the ball and manage to switch your Isa as soon as the bonus expires, then it is no problem. However, if you delay your decision, the account with the big bonus rates will suddenly turn sour and offer you a much poorer return on your cash."
Fair play
In its report into the Isa market, published in June last year, the Office of Fair Trading (OFT) gave a clean bill of health to Isa providers for introductory bonus offers.
Watchdog Consumer Focus, which brought the supercomplaint that prompted the review, had accused providers of "baiting" consumers with short-term, high rates, which later fell without fanfare.
The OFT said there was clarity for consumers about how such teaser rates worked.
But the report did find that only 15% of providers made the interest rate clear on the statement.
Some 38% of customers thought they knew the interest they were getting, but 62% did not know when asked.