Coventry at work: A good barometer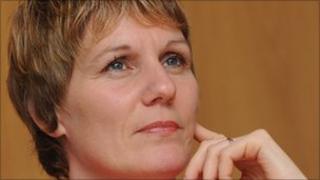 The economy in Coventry has changed massively in the last 10 to 20 years, but it would be wrong to think that manufacturing is no longer a major part of what we do in the city.
If you took a straw poll, many would probably say we don't make much here any more when, actually, manufacturing including the automotive sector still makes up a significant percentage of our industry.
The service sector has grown in recent years and we also have many knowledge-based, hi-tech companies, so there is a diverse mix of businesses.
Like most other areas, Coventry has been affected by the public sector cuts, particularly with government bodies such as the QCDA, which had just relocated to the city from London, being severely hit.
The chamber works with firms right across the city, from small businesses up to the major organisations based in Coventry, and we are constantly gauging their mood through surveys and other work.
The city is actually a good barometer for the whole country because the picture is very mixed.
'Quietly confident'
Construction has had a tough time in recent years and there is still much concern about that sector.
In other industries, many companies are reporting that they are quietly confident and believe that they will be able to expand in the coming months and years.
Others, on the other hand, say that it's a real struggle in the current economic climate.
This project begins at a time of change for everyone. As a business community, we are joining forces with public sector colleagues to work on the Local Enterprise Partnership (LEP) that covers the city and the county of Warwickshire, which surrounds us.
The city centre is beginning the process of much-needed change too and that will have a major bearing on the city's economic success.
Next year, the eyes of the world will be on the city when we host Olympic football matches at the Ricoh Arena, or the City of Coventry Stadium as it will be known throughout the tournament.
So Coventry is looking ahead knowing that we have very real and serious challenges to face up to; knowing that the public and private sectors cannot work in isolation to meet those challenges head on.
But there is also much to be optimistic about and it will be interesting to see how this project develops and tracks the coming weeks and months in Coventry.