Coventry at work: 'A depressing and uncertain future'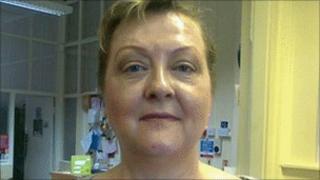 The people of Coventry are hardy souls - they have to be.
The decline of Coventry's manufacturing base in the late seventies and eighties hit Coventry hard, leading to mass unemployment and deep social and economic scars.
However, since the turn of the millennium, Coventry has benefited from significant redevelopment and regeneration, and the public sector has been crucial in that process.
The worry today is that public service cuts and austerity measures will see Coventry slip backwards and, once again, resemble the ghost town made famous by our local band: The Specials.
Unemployment over the next year will be a particular concern. In January there were more than 10,000 people unemployed in Coventry and the dole queues are likely to be swollen with public service workers losing their jobs over the coming year.
In particular, we are nervous for our young people. From April, the Connexions Careers Service will be operating on a budget more than 70% smaller than in April 2010. This service works with young people to give them the skills and confidence needed to get into the workplace. People are genuinely worried that taking this support away will lead to a lost generation and high youth unemployment in Coventry.
More generally, people are fearful. They are fearful for their public services, fearful for their jobs and fearful for their families.
'Election timetable'
What we do know is that 2011/12 will be particularly painful. Around half the cuts over the next four years are being made this year. This makes everything that much more painful.
People are asking me: "why so much this year? Why can't cuts be more evenly spread out to ease the pain?" All I can do is say Eric Pickles is hell-bent on front-loading these cuts and we can only assume this is to meet the general election timetable. It is this front-loading that has made people very angry indeed.
Another concern is the housing crisis. More than 4,000 social homes in Coventry have been lost over the years through right-to-buy and demolition. Housing Associations will be able to charge up to 80% of market rents and we are concerned this will result in more homelessness. Indeed, just this year there have been more than 500 people registered as homeless and 19,000 people are on the council waiting list.
So, a depressing and uncertain future is the general mood across Coventry; a mood heightened by Coventry's history and the sense that we have been here before and are about to repeat the mistakes of the past.