Legal & General predicts good growth in the UK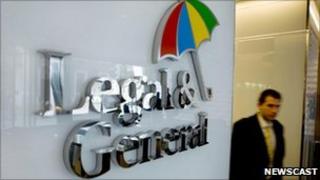 The head of insurance giant Legal & General has predicted good growth in the UK as more people take control of their own financial affairs.
Tim Breedon said the firm "will be a growing force as the welfare state retrenches" and people look for insurance and savings provisions.
L&G unveiled annual pre-tax profits of £1.09bn, up from £1.07bn, on worldwide sales up 28% to £1.8bn.
L&G also beat its £600m cash generation target by making £728m.
The company's savings division was a key driver, with operating profit up 130% to £115m and net cash generation up 134% to £68m.
L&G said in a statement: "The transformation of the savings business positions us well for the changes to the savings landscape anticipated to take place over the next few years."