Savills wary about property market despite profits rise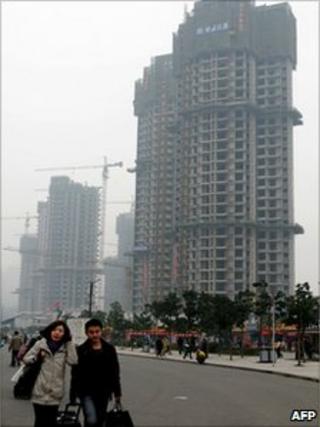 Global property firm Savills has warned of uncertainties in the Asian market created by the twin issues of Japan's crisis and attempts by countries to cool their markets.
Its comments came as it reported strong growth for 2010, especially in Asian capitals, which accounted for 41% of Savills' sales last year.
Profits rose 173% to £36.8m last year, with revenues up 21% to £677m.
But chief executive Jeremy Helsby said 2011 could see "reduced volumes".
'Unprecedented change'
During 2010, Savills said markets in London and Asia saw a "strong performance", with France, Germany and the US also seeing growth.
But Mr Helsby was cautious about 2011, with some Asian countries raising interest rates and taking measures to cool fast-growing property markets.
He said: "In the near term, it is unclear how markets will react to the recent catastrophic events in Japan, particularly at a time of unprecedented global economic and political change.
"For the markets of mainland China, Hong Kong and Singapore these events come on top of government measures of the last 12 months to address property speculation.
"The longer term potential of our Asian business remains compelling, but at this stage, we continue to expect a reduced volume of transactions in the region in 2011," Mr Helsby said.