London 2012: Wellcome may bid for Olympic Park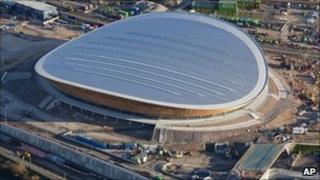 The Wellcome Trust medical charity has confirmed that it is considering buying the London 2012 Olympic Park.
A trust spokesman said it was exploring the opportunity to become an investor in the site and "optimise the legacy of the Olympics".
The trust is already one of nine bidders for the Olympic village, which is subject to a separate auction.
The spokesman would not confirm a Financial Times report that the trust had already offered £1bn for the site.
"The Wellcome Trust has been shortlisted by the Olympic Delivery Authority to submit a proposal for the purchase and long term management of the residential properties known as the Athletes Village," he said.
"In exploring this opportunity further, we are giving detailed consideration as to how we may also become investors in the wider Olympic Park and optimise the legacy of the Olympics.
"To this end, we are currently meeting with a broad range of stakeholders to explore this opportunity further."
If the Wellcome Trust were to bid successfully for the 500-acre site, it would give fresh impetus to hopes of creating a science and technology centre at the east London park.
Prime Minister David Cameron has expressed a wish to attract hi-tech investment to the area and is likely to welcome the trust's potential role in the project.
As well as the athletics village, the Olympic Park's facilities also include the main stadium, an aquatics centre and a media centre.