Phones4U mobile retailer sold to private equity firm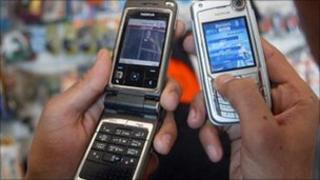 Retailer Phones4U has changed hands, swapping one private equity owner for another.
BC Partners has bought the mobile phones chain from Providence Equity for an undisclosed sum.
Phones4U, which has 500 shops, saw sales rise 20% last year to £900m.
"Phones 4U is ideally positioned to benefit from further strong growth in the smartphone market, as technological innovation and product evolution continues," said BC Partners.
Providence has owned Phones4U for four-and-a-half years.
The business was founded by billionaire John Caudwell in 1987. He sold it to Providence and another private equity firm, Doughty Hanson, for a reported £1.46bn.
The acquisition by BC Partners is expected to be completed in April.