Next warns of difficult economic times for consumers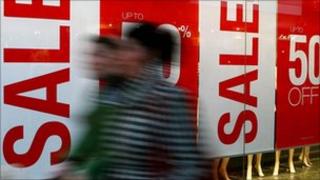 High Street clothing giant Next has warned of very challenging times ahead for retailers, despite announcing record profits.
Next said the consumer environment would be dominated by inflation, public sector cuts and limited growth in credit in the next few years. It also warned its prices could rise by 10%.
But it said it had made record profits of £551m in 2010, up 9% from 2009.
Next said this was partly because it had controlled costs and stock levels.
As a result, its shares ended the day 4% higher, making it one of the highest climbers on the FTSE 100 index.
Price hikes
Chairman John Barton said the company faced "a tough trading environment".
Last Updated at 23 Feb 2018, 16:30 GMT
price
change
%
4929.00 p

-

-21.00

-

-0.42
"Increases in VAT, cotton prices and labour rates in many of the countries in which we source means the price of our products are rising at a time when our customers are experiencing increased demands on their income," he said.
The retailer warned that the prices of its autumn and winter clothing would rise by 8-10% this year.
However, it predicted that cotton prices should start to come down towards the end of the year, meaning price rises would not be as bad in 2012.
Supermarket chain Sainsbury's also warned of the extent of the squeeze on consumers this week as it reported slower-than-expected sales growth.
Comments by chief executive Justin King, who pointed in particular to the effect of rising fuel prices, hit shares across the retail sector on Wednesday.