eBay buys GSI Commerce for $2.4bn to grow online trade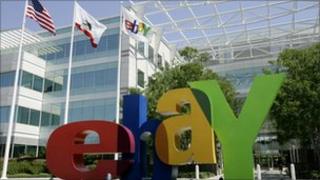 EBay plans to buy a digital marketing and e-commerce company for $2.4bn (£1.5bn) in a bid to attract more customers to its online marketplaces.
The company, which also owns the Paypal online payment group, is buying GSI Commerce for $1.96bn cash and taking on the firm's $400m of debts.
GSI handles e-commerce activities for companies including Toys R Us and Ralph Lauren.
It is eBay's largest purchase in the US since buying Skype for $2.6bn in 2005.
GSI owns several internet businesses, including ShopRunner, a members-only online shopping service that offers free shipment of goods.
It also provides retailers with technology, payment processing and customer care services for their e-commerce sites.
Analysts said the GSI takeover is attractive to eBay because of its expertise in taking customer orders, managing them, and sending them out - an area in which Amazon.com excels.
EBay chief executive John Donahoe said: "What GSI Commerce in essence does is enable large sellers, large retailers and brands, to meet buyers successfully and effectively. So, GSI fits squarely in our strategy."