Lloyd's of London sees profits fall as disasters hit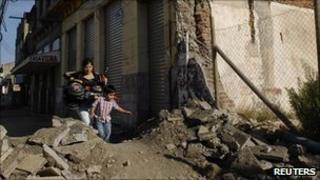 Lloyd's of London, the world's largest insurance market, has reported a sharp fall in profits in 2010 as a series of disasters hit the sector.
Pre-tax profit for the year came in at £2.2bn ($3.5bn), down 43% on the £3.9bn the market made in 2009.
Insurers were hit by the earthquakes in Chile and New Zealand, floods in Australia and the BP oil spill in the Gulf of Mexico.
Chief executive Richard Ward said these were "challenging times for insurers".
This was not just down to the "extraordinary year of tragic natural disasters" that is 2011, he said.
"Rates have been softening, there is excess capital across the industry and investment returns are down," he said.
Investment returns in 2010 fell to £1.3bn from £1.8bn a year earlier.