Money Matters: Experts' top financial tips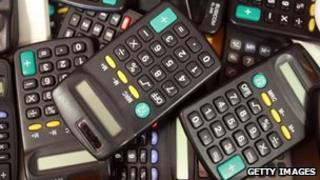 Worried consumers gathered in their hundreds at the BBC Money Matters Roadshow in Plymouth for guidance about their personal budgeting.
The extent of their concern was shown by a straw poll which indicated that a much higher proportion expected their financial situation to get worse in the coming year than those expecting it to get better.
Pensions and savings proved to be the most popular topics on the day, but a steady stream of people wanted help and information with issues including mortgages, debt, tax, benefits and running a small business.
A team of experts were busy answering their questions and here they choose some of the best - and most typical - queries of the day.
Mortgages and housing
David Hollingworth, of London and Country, saw a number of potential first-time buyers who wanted to know whether it was sensible to get on the property ladder now.
One couple in their late 20s, with a three-month-old child, had inherited some money and wanted a place of their own.
He said that the state of the market meant they could bargain hard at the moment, while biding their time - given that house prices were not rising rapidly.
The Budget had also opened the possibility of applying for loans from developers to help pay the deposit on a new-build home.
Benefits
Lee Healey, of IncomeMax, was asked for guidance by a man on Employment and Support Allowance who was keen to get back into work.
"He was completely unaware of the financial assistance available," Mr Healey said.
Tax credits, as well as financial assistance to pay council tax and housing costs, were available to support the man's return into work as a teaching assistant.
Savings and investments
Howard Goodship, of Towry, had a string of enquiries from people who were receiving just 0.1% interest on their savings.
Many were either retired or approaching retirement and wanted to keep their savings in low-risk accounts.
The best deals are paying 3% and Mr Goodship advised people to do their homework on what accounts were available.
He advised people to put their money in one, two and three-year bonds - which would allow them access to their some of their money relatively quickly, bring a comparatively good return, and offer the opportunity for the money - if not needed - to be reinvested when the bonds matured.
Pensions
Financial adviser Iain Teasdale was asked numerous times for advice about the consolidation of pensions.
People aged in their late 50s and early 60s had built up three or four different pension pots and now wanted to know whether they should put them all together.
One couple had only be contacted by their pension adviser twice in 10 years.
Mr Teasdale said that there should be an annual review which would consider the level of risk the pension pots were exposed to and whether pensions should be consolidated or kept separate for the best return.
Student finances
David Malcolm, of the National Union of Students, was asked by a widow about financial assistance for her child who was at college.
Government changes to Education Maintenance Allowance (EMA) means fewer students will receive this assistance to help with the cost of staying on at school or college.
Instead, Mr Malcolm explained that certain schools and colleges would get a fund and draw up a priority list.
He advised the woman to make it clear in an application exactly what the money would be used for - such as transport to college. Applications should be made as early as possible after a course started, before the money ran out, he added.
Tax
Graham Pilsbury, of WDW, was asked about inheritance tax, often by those looking to leave property to their children.
Among the issues he instructed people to consider were equity release from properties that had increased in value, tax-free investments, and the rules surrounding capital gains tax.
Small businesses
Trevor Horne, of the Prince's Trust, said enquiries were dominated by those trying to decide whether to stay as a sole trader or move to limited company status.
He suggested that people should think carefully about the switch in terms of liabilities and credibility.
Many businesses preferred to deal with limited companies in business-to-business dealings, but such a move could affect funding from banks.