Taylor Wimpey sells North American division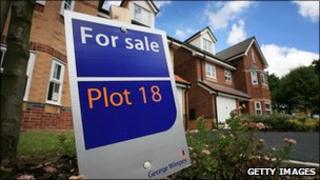 Housebuilder Taylor Wimpey has sold its North American business for $955m (£593m) as the company seeks to focus on its core UK activities.
Taylor Wimpey said it would use the proceeds from the sale to pay down debt and pension deficits.
The North American business is being sold to property investor TMM Holdings.
Taylor Wimpey, formed by the merger of Taylor Woodrow and George Wimpey in 2007, is the UK's second-largest housebuilder by volume.
"We are delighted to announce the sale of our North American Business, which is a significant step towards our goal of becoming a UK-focused homebuilder," said Pete Redfern, Taylor Wimpey's group chief executive.
"The sale will provide us with a strengthened balance sheet and increased financial capacity to invest in the UK and to pursue our strategic aims of focusing on margin growth."