Private sector job growth weaker in March, says Reed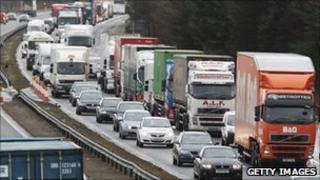 Private sector job growth may have weakened in March, a survey by recruitment firm Reed suggests.
The monthly index of job vacancies fell back in the month, suggesting that the UK labour market may have softened.
However, job opportunities still remain 25% higher than a year ago, thanks in part to a steep rise at the beginning of the year, the survey implied.
The manufacturing, transport and logistics, engineering and construction sectors saw continued strong demand.
"The sharp rise in job creation witnessed in January and February has slowed, indicating that economic recovery should not be taken for granted," said Martin Warnes, managing director of Reed.
The survey results also suggested that private sector pay levels continued to rise by less than the rate of inflation.