National minimum wage to rise 2.5% to £6.08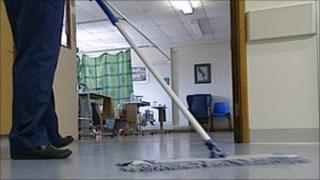 The national minimum wage for adults will increase by 15 pence from October 2011 to £6.08 an hour, the government has said.
The 2.5% increase was recommended by the independent Low Pay Commission (LPC).
The rate for apprentices will rise by 10p, for 16-17 year-olds by 4p and for 18-20 year-olds by 6p.
Business Secretary Vince Cable said the changes would help more than 890,000 of Britain's lowest-paid workers.
The LPC was unanimous in its recommendations "despite all the economic uncertainties" according to its chairman, David Norgrove.
The complete set of changes are:
over-21s: up 15p (2.5%) to £6.08
18-20 year-olds: up 6p (1.2%) to £4.98
16-17 year-olds: up 4p (1.1%) to £3.68
apprentices: up 10p to (4%) £2.60.
'Wrong'
With consumer prices inflation at 4.4%, the Unite union said it would do little to help low-paid workers keep up with rising food and fuel prices.
"This small increase in the minimum wage is completely outstripped by the current rate of inflation," said Unite general secretary Len McCluskey.
TUC general secretary Brendan Barber said the "modest" rise should stimulate local economies where workers spend their wages.
"There will be room for much more generous increases in future years, once the economy begins to recover," he added.
The British Chambers of Commerce (BCC), however, said the changes risked pricing young people out of work when youth unemployment was at a record high.
"The change to the national minimum wage rates announced today is the wrong increase, at the wrong time," said BCC's David Frost.
"These changes will be a barrier to job creation, and ultimately economic recovery," he said.