Infosys makes less profit than expected as costs rise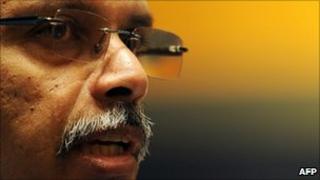 Infosys Technologies, India's second-largest software services company, has reported lower-than-expected profits because of higher costs.
Net profit for the first three months of the year came in at 18.2bn rupees ($409m; £250m), up from 16bn rupees a year earlier.
However, that was below analysts expectation of about 18.9bn rupees.
The company is seen as a bellwether for the computer services industry as it is the first to report earnings.
Nervous investors
Infosys shares fell more than 7% following the announcement.
The company also reported that director and head of human resources, T.V. Mohandas Pai would quit the board.
It had earlier been announced that one of the co-founders, K. Dinesh, would retire.
Analysts say a possible appreciation of the rupee and rising wages for employees are key concerns for exporters such as Infosys and rivals Tata and Wipro.