Johnson & Johnson in Synthes takeover talks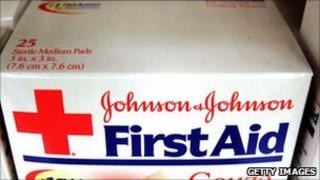 Synthes, a Swiss medical products maker, has confirmed that it is in talks over a possible takeover by US healthcare group Johnson & Johnson.
Synthes was responding to media reports last week that it could be bought by J&J for about $20bn (£12.3bn).
"In response to market speculation, Synthes confirms that it is engaged in discussions with J&J," Synthes said in a statement.
A deal worth $20bn would be cash-rich J&J's biggest acquisition.
Synthes, which does most of its business in the US, makes screws, plates, nails and other implants used to fix broken bones.
The medical device sector has been consolidating as pharmaceutical companies look to diversify away from drugs that are coming to the end of their patents.
There were a series of media reports last year that J&J approached the UK medical equipment group Smith & Nephew with a bid worth £7bn. However, no formal offer was made.