Call for legal insurance overhaul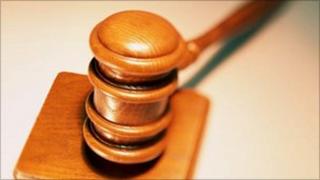 A watchdog has called for an overhaul of legal expenses insurance - arguing that many people are unaware of what it covers.
The product gives people access to legal advice in cases such as unfair dismissal, personal injuries and small consumer disputes.
Consumer Focus said the details of policies were "opaque" with people unaware of what they had signed up to.
The industry said it supported greater consumer awareness of the product.
Access
Legal expenses insurance, which is a £450m-a-year market in the UK, is often sold as part of a bundle with car insurance, or with packaged bank accounts. It usually costs between £13 and £24 a year.
Consumer Focus said that many people were given access to justice as a result of having this cover, especially as the free legal aid service was being reduced.
The government has announced plans to cut the £2bn annual legal aid bill by £350m a year by 2015, and this is likely to reduce the number of civil legal aid cases by 500,000.
However, Consumer Focus argued that - as a result of being part of a bundle - many people were unaware of the exact details of legal expenses insurance cover.
"Worryingly for a product that millions of us have, there seems to be widespread confusion over what customers are actually paying for," said Lola Bello, legal services expert at Consumer Focus.
"If these insurance products are to play a more important role in providing affordable access to justice, they must be truly fit for purpose."
The watchdog has called for clearer information for customers, as well as an appeals system for those whose applications for policies have been rejected by insurance companies.
Choice
Consumer Focus also wants consumers to be given greater freedom to choose their own solicitor, rather than having one appointed by the insurer.
However, the Association of British Insurers said that this could raise the cost of premiums, as insurers had access to lawyers who they knew provided high quality legal advice at a reasonable cost.
Dan Watkins, of find-a-solicitor service Contact Law, said: "In our experience, the majority of people who call us want a local lawyer to represent them in any dispute, and are usually disappointed if they have to deal with an insurer-appointed solicitor who might be based hundreds of miles away. For most clients we speak to, they want to have that face-to-face communication with their solicitor, particularly if there are complex legal issues to understand.
"In an ideal world, consumers would be able to appoint a local lawyer once the insurer has taken some initial information and confirmed that a case has the necessary legal merit to proceed - but this would inevitably lead to higher premium costs."
Some providers have criticised the intervention by Consumer Focus.
Paul Asplin, chief executive of legal expenses insurance provider DAS, said: "It is disappointing that Consumer Focus failed to acknowledge the millions of people who have been able to access justice through legal expenses insurance policies could not have done so without them."