Sony Ericsson profits hit by supply problems in Japan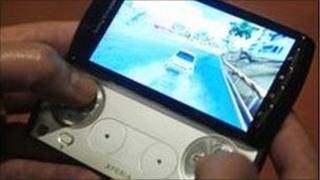 Mobile phone maker Sony Ericsson has posted a fall in profits for the first three months of 2011, citing the earthquake in Japan last month as the reason for "a challenging quarter".
Pre-tax profits were 15m euros ($21.4m; £13.1m), against 18m euros a year ago.
"We are experiencing some disruptions to our supply chain," said chief executive Bert Nordberg.
The company saw sales fall 19% to 1.15bn euros, as the number of phones shipped plunged 23% to 8.1 million.
The closure of Japanese factories has hit component supplies for electronics firms around the world.
Analysts were not surprised by the disruption considering that Sony Ericsson sources some key components from Japan.
"These results point to a significant and ongoing impact on Sony Ericsson's supply chain and operations caused by the Japan earthquake with shipments falling a considerable way short of expectations," said Geoff Blaber, an analyst at CCS Insight.
On a brighter note, Sony Ericsson said smartphones, such as the Xperia Arc and Xperia Play, accounted for more than 60% of the company's sales during the three months, while its new models had been well received.