Four brokers banned for mortgage fraud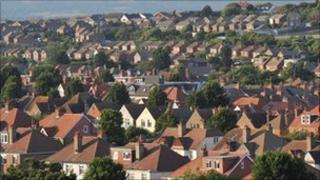 Four brokers have been banned from the financial services industry by the City watchdog for mortgage fraud.
One of the four, Joseph Chinedu Nwosu, the founder of Gemmini Mortgages, was also fined £200,000 - one of the largest imposed for such misconduct.
He committed 14 cases of mortgage fraud, the Financial Services Authority (FSA) found.
The watchdog has been clamping down on brokers using misleading and inaccurate information to secure mortgages.
A total of 105 have been banned since October 2004.
In the latest rulings, Jageet Kaur, who was a mortgage adviser employed by Gemmini, which was based in East London, has been banned.
Alaba Adewale Adebajo, director of Whitehouse Estate Agents and Financial Services, based in Croydon, was banned from working in financial services and fined £150,000.
He was found to have committed five cases of mortgage fraud and failed to keep sufficient client records, the FSA said.
Alistair Curren of B-Assured Financial, based in Glasgow, was also banned and fined £100,000.