Early pensions access ruled out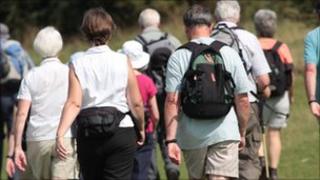 The government has ruled out plans to let people take money out of their pensions when aged in their 30s.
It consulted on the idea of early access to encourage more people to save for their pensions, but has now abandoned the plan.
At the moment, only those who are older than 55 can access their savings with a company pension scheme.
An industry group has welcomed the government's alternative plan to make workplace saving easier.
Incentive
The Department for Work and Pensions estimates that around seven million working-age people are currently not saving enough for their retirement.
Some younger people are unhappy about saving in a pension because it ties up the money for a long time.
But the government concluded that there was "limited evidence" that allowing early access would prompt an increase in overall pension saving, or provide significant help to individuals facing financial hardship.
It added that more upheaval was not needed at a time when there was major reform of private and workplace pensions.
Mark Hoban, financial secretary to the Treasury, said that other ways to encourage saving for retirement would be considered.
"We will work with industry to develop workplace saving to supplement pension savings," he said.
"In addition, we will explore other ways of making pension tax rules simpler and more flexible, for example by making it easier to deal with small pension pots."
Reaction
The decision was welcomed by the National Association of Pension Funds (NAPF), which represents 1,200 schemes.
"Letting people dip into their pensions early would not have increased their retirement income," said Darren Philp, NAPF director of policy.
"Instead it would have risked greater dependency on the state pension, and left pension providers in a bureaucratic tangle."
Mark Duke, of consultancy firm Towers Watson, said: "People who do not want to lock their money away can already save in other vehicles first and benefit from tax relief if and when they are ready to commit to saving for retirement.
"This option could certainly be better promoted but it does not require a change in the law. We expect more employers to think about whether they want to make medium-term savings vehicles available through the workplace."