Spyker profits fall on continuing Saab troubles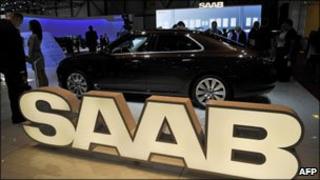 Dutch carmaker Spyker Cars, troubled owner of Saab, has announced a net loss of 72m euros ($106m; £64m) for the first quarter.
The company also warned it was unlikely to meet its 2011 production target.
Spyker chief executive Victor Muller said that production stoppages meant the company's forecast of 80,000 car sales "is no longer feasible".
Production at Saab's Trollhattan plant in Sweden has been suspended since early April.
Some suppliers have refused to deliver parts to the plant, citing lack of payment.
Spyker bought Saab from General Motors in 2010.
That takeover was backed by a 400m euro loan from the European Investment Bank.
Extra cash
On Thursday, Russian businessman Vladimir Antonov was given the go-ahead by Swedish authorities to invest 30m euros into Spyker.
However, that investment still needs to be approved by the European Investment Bank and by GM, which still has a stake in Saab.
Spyker has said it is in separate talks with Chinese car manufacturers about securing fresh funding.
The carmaker is also looking to raise cash by a sale and lease back deal involving Saab's property portfolio.
The cash raised from any of these sources would be used to pay suppliers to restart production at the Trollhattan plant.