Private sector jobs growth slowed in April, Reed says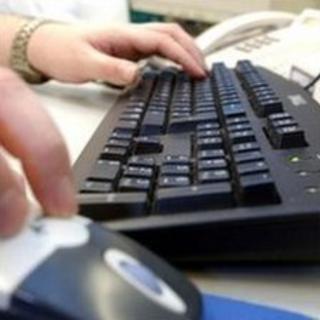 The number of job opportunities in the private sector slipped further back in April from March, according to data from the Reed recruitment agency.
Reed's index of vacancies fell three points, or 2%, compared with March, which was itself down on February.
However, demand is still up 22% from a year ago, according to Reed's analysis of vacancies at 8,000 employers.
The yearly rise is due to private sector growth, as new public sector jobs are down significantly, Reed says.
April's fall was due mainly to jobs growth in the banking and tourism sectors falling back after strong growth in February.
Sectors seeing jobs growth were IT and engineering.
Salaries for new jobs in April were 1% lower than in December 2009.
Although this level is unchanged from the previous month, it means pay packets are lagging further behind as inflation rises.
Martin Warnes, managing director of reed.co.uk, said that the fall in April was perhaps not surprising "as the Easter and Royal Wedding holidays led to a disjointed period for UK businesses".
But he added: "Clearly business growth has been sustained at a higher level than the last quarter of 2010, but continued recovery remains difficult to predict."
Squeeze on consumers
Meanwhile, a separate report from the financial services firm Deloitte has warned that UK consumers will continue to face a squeeze on household incomes.
Deloitte's chief economic adviser Roger Bootle expects real incomes to begin rising again only by the end of 2012, while it will take until 2015 for households' disposable incomes to get back to their 2009 peak.
Mr Bootle also said that pay growth was unlikely to catch up with inflation any time soon, which is "heading towards - and possibly above - 5%".
Consumers may have little choice but to cut their spending, he says, predicting spending to drop by 1% this year and by 0.5% in 2012.