News Corp results hit by comparison with Avatar takings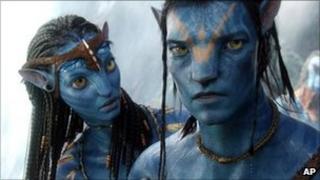 News Corporation has reported a 21% fall in three-month profits because the film Avatar was making so much money in the same period last year.
Net profit came in at $682m (£414m) in the first three months of 2011.
Advertising revenues declined at the company's newspapers in the UK and Australia, but improved for its television stations.
News Corp boss Rupert Murdoch said the company had struggled to match Avatar's takings but predicted improvements.
"The great response to Rio (the movie) and our confidence in our upcoming releases indicate that the difficult comparisons in this segment over the past nine months are now behind us," he said.
"I'm particularly pleased that our television segment, viewed by the market just one year ago as a challenged business, more than quadrupled its earnings contributions over the prior year quarter."
News Corp also continued to see losses from its MySpace social media website as advertising and search revenues fell.
Income at its film division was halved to $248m, but the cable programming unit's income grew 25% to $735m.