Holiday club sales tactics tackled by OFT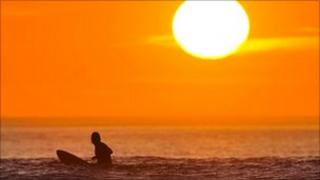 Pressure sales of holiday club membership have been tackled after hundreds of people complained.
The Office of Fair Trading (OFT) has obtained enforcement orders to stop two companies and seven individuals from using misleading sales tactics.
Personal Travel Group and Geo Demographic Market Research were accused of failing to explain regulations clearly.
The clampdown comes after 1,200 people complained.
Timeshare owners were invited to presentations where they faced high pressure sales pitches. On offer were holiday club memberships costing up to £12,000.
Sales staff with the Gibraltar-based businesses told these holders they could get back up to 95% of these sums under a "reclaim" scheme, but did not explain the restrictions that applied, the OFT said.
Some consumers who wished to cancel their membership were not allowed to.
Trading standards officers in Edinburgh, Milton Keynes, North Somerset and Durham assisted in the investigation.
The OFT started court action late last year. There will be a final court hearing at a future date.