China's wealth fund CIC prepares for capital injection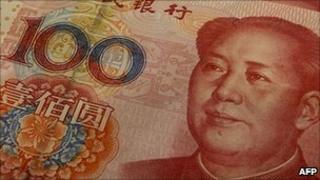 China's sovereign wealth fund has been preparing to receive new capital.
A senior official at China Investment Corporation (CIC) said late on Thursday that the fund was working out a way to get fresh cash.
"We will eventually work out a mechanism through which we will have continued funding," said Jin Liqun, chairman of the fund's supervisory board.
CIC is believed to manage some $300bn (£185bn) in assets around the world.
Analysts believe CIC, established four years ago with $200bn to invest, is poised to receive fresh funding from the People's Bank of China.
The central bank manages $3 trillion in foreign exchange reserves, the biggest in the world, around two-thirds of which are believed to be held in US dollar assets.
But as the greenback continues to decline against the Chinese currency, making investments less valuable in yuan terms, central bankers are keen to diversify their investments.
The head of the central bank has also said China's foreign exchange reserves had exceeded a reasonable level.
Mr Jin declined to give a timetable for the new funding, or say how much was expected.
He was also recently appointed as chairman of the International Forum of Sovereign Wealth Funds.
The forum is based in Beijing and counts wealth funds around the world as members.