BP/Rosneft buyout of oligarchs 'still on'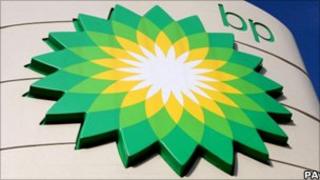 The next 12 or so hours will determine BP's future in Russia.
It is engaged in complex negotiations, with a deadline of midnight tonight (UK time), to buy out the 50% stake in its TNK-BP joint venture from a group of Russian billionaires who go by the collective moniker of AAR.
This would be a big deal. AAR, whose members include Victor Vekselberg, Mikhail Fridman and Leonard Blavatnik, have indicated they want a price put on the whole of TNK-BP of more than $70bn - which would therefore see them walking away with at least $35bn.
BP however believes TNK-BP is worth less than that, perhaps a bit in excess of $60bn. Apart from anything else, BP does not want to risk alienating its own shareholders by being seen to be paying too much for TNK-BP.
If the deal happens at all, BP would buy the billionaire oligarchs' TNK-BP stake in partnership with Rosneft, Russia leading energy company. It could leave BP owning perhaps 75% of TNK-BP's valuable Russian assets, and Rosneft would have 25%.
The whole point of this deal, for BP, is for the AAR to be replaced as BP's main partner in Russia by Rosneft.
Will it happen? Well it's all still in the balance, according to sources close to the talks.
What is absolutely clear is that a compromise approved by a tribunal a few days ago has been rejected by Rosneft. That compromise would have seen TNK-BP rather than BP alone working with Rosneft in exploring the Russian Arctic, and would also have involved BP and Rosneft taking stakes in each other but without the ability to vote those stakes.
A source close to the negotiations said: "Rosneft can probably work with any oil company in the world. It chose to do a deal with BP, not with TNK-BP. And it still wants to work with BP, not TNK-BP".
Back in January, the Russian prime minister, Vladimir Putin, gave a very public blessing to a proposal for BP and Rosneft to form a partnership to explore the Russian Arctic together. As part of that deal, Rosneft planned to take a 5% shareholding in BP and BP would have emerged with more than 10% of Rosneft.
However, BP's Russian billionaire co-investors in TNK-BP have frustrated the consummation of the alliance between BP and Rosneft, because they were able to demonstrate in the British courts and to an independent tribunal that the alliance breached their own agreement with BP.
If in the end BP is unable to buy itself out of its arrangement with the Russian billionaires, that will be widely seen as a massive blow to the credibility of BP senior management, led by the chief executive Robert Dudley.
He will be seen to have seriously and pointlessly damaged relations with important partners in TNK-BP, which has delivered billions of dollars of dividends to BP over the past few years.