PPI drives rise in financial complaints to ombudsman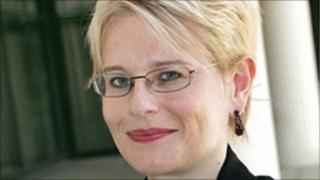 The Financial Ombudsman Service (FOS) handled a record 206,000 formal complaints in the last financial year - a rise of 26% from 2009-10.
Just over half them, 51%, were about the mis-selling of payment protection insurance (PPI).
The 105,000 PPI complaints were a record for any type of financial policy in a single year.
The FOS tries to deal with problems that financial businesses have failed to resolve themselves.
Its chief executive, Natalie Ceeney, said the service, which started 10 years ago, had experienced its busiest year to date.
"We have received more calls to our front-line consumer helpline than ever before," she said,
"And even though we have been able to resolve four out of five problems and enquiries at this early stage - by giving general advice and guidance to over 800,000 people on what to do next - we have still had more consumers come to us with formal unresolved disputes than in any previous year."
Fobbed off
PPI has generated a deluge of complaints for the FOS in the past three years.
The insurance is supposed to cover loan repayments if someone becomes ill or loses their job, but it has emerged that many of the policies sold by the banks were mis-sold.
The FOS had previously told the City regulator, the Financial Services Authority (FSA), that many banks were simply fobbing off customers who complained.
But the situation took a turn for the worse last autumn.
Some banks refused to deal with the any new PPI complaints while the British Bankers' Association (BBA) used the High Court to challenge new industry rules about the sale of the insurance and the way banks should handle complaints about past sales.
The BBA recently lost its case, which should mean tens of thousands of cases on hold are now processed by the FOS or the banks themselves.
But the banks' procrastination has led to a big backlog at the FOS.
"This legal action against us has led not only to exceptionally high volumes of PPI complaints, but also to growing numbers of cases where the banks behind the challenge have decided not to co-operate fully with us," said FOS chairman, Sir Christopher Kelly.
"This has made it impossible for us to progress these complaints as quickly as we would like."
Sarah Brooks of Consumer Focus said: "The banks' battle to dodge its PPI responsibilities has damaged the industry's reputation, tied up the ombudsman's resources and worst of all left consumers out of pocket and out of patience."
Emerging problems
Overall, 51% of the complaints resolved by the FOS during the year were settled in favour of the customer.
Although the number of complaints about investments fell by 30%, and those about banking by 9%, the FOS said it was concerned about other emerging problems.
Among them are:
more problems with claims for specialist insurance, such as mobile-phone cover
more complaints about consumer credit deals
more complaints about travel and car insurance.
Richard Lloyd of Which? said: "The fact that over 200,000 people a year are now having to refer their complaint to the Financial Ombudsman Service - the last port of call - shows that banks and insurers are simply not taking complaints-handling seriously enough."
The FOS said there was a continuing trend for complaints to become more complex and hard fought, by both sides.
The number of cases that involved an ombudsman's final decision, rather than just an earlier adjudication, rose from 8% to 11% of all complaints that were resolved.
The biggest banking groups - Barclays, Lloyds, RBS and HSBC - accounted for 51% of all the cases that were dealt with by the FOS.
Meanwhile 3,592 businesses generated just 5% of its workload.