Moody's cuts ratings of Australia's big four banks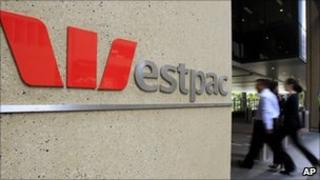 Moody's has cut the credit ratings of Australia's big four banks, saying they rely too much on overseas debt markets.
Australia and New Zealand Banking Group (ANZ), Commonwealth Bank of Australia, Westpac Banking Corp. and National Australia Bank have all been cut from Aa1 to Aa2.
The banks had been put on a negative ratings watch in February.
The downgrade brings Moody's into line with the Standard & Poor's and Fitch rating agencies.
"Australia's major banks have relatively high levels of wholesale funding and the global financial crisis has underlined the speed with which shifts in investor confidence can impact bank funding," said Patrick Winsbury, senior vice president at Moody's in Sydney.
"While the major banks have reduced their sensitivity to disruptions in the wholesale funding markets, the Australian financial sector's long-term, underlying reliance on offshore debt remains in place."