SAB Miller's profits lifted by emerging markets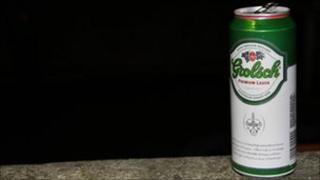 Brewing giant SAB Miller has seen its annual profits rise 24% thanks to increased sales in emerging markets and cost savings.
The London-based company made a pre-tax profit of $3.6bn (£2.2bn) in the year to 31 March, up from $2.9bn a year ago.
SAB Miller said sales growth was "particularly good" in China, India and across Africa.
Its sales in Europe were down 3%. The firm's annual group-wide revenues rose 7% to $28.3bn.
Meyer Kahn, SAB Miller chairman, said: "Brand equities and sales execution drove profitable volume growth, and while we maintained focus on cost management, we continued to increase investment behind our local and international brand portfolios."