UK economy grew 0.5% in first quarter of 2011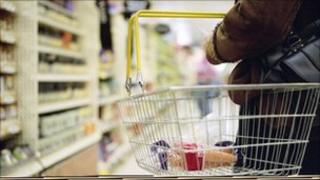 The UK economy grew by 0.5% in the first three months of the year, official figures have confirmed.
The figures were the Office for National Statistics' (ONS) second look at the GDP data, which were first published last month.
The ONS said household spending fell by 0.6% in real terms, its biggest fall since the second quarter of 2009.
The first quarter growth followed a contraction in GDP of 0.5% in the final three months of 2010.
There was some positive news for the government in its attempt to rebalance the economy to become less reliant on imports.
The ONS figures showed that Britain's trade deficit decreased to £5.7bn in the quarter, from £11.5bn the previous year, as exports increased and imports decreased.
This was its biggest upwards contribution to growth from net trade since records began in 1955.
But the latest ONS figures showed that business investment declined 7.1% quarter-on-quarter, in its biggest fall for two years.
The EEF engineering employers group said that the 1.1% growth in manufacturing activity during the quarter confirmed that a rebalancing of the economy was slowly taking hold.
But EEF chief economist Lee Hopley added: "We've yet to see the positive intentions on capital spending seen in business surveys feed into growth into investment which remains a concern.
"This will be vital to offset diminishing contributions from government spending and sluggish household demand."