Should cash offers to leave pension schemes be banned?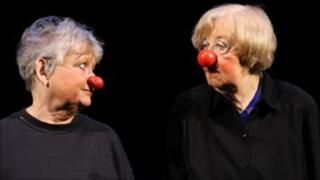 The Pensions Minister, Steve Webb, is considering stopping employers from offering cash lump sums to their workers as an incentive to transfer out of their salary-related pension schemes.
The inducement can be offered to either the employees or to former employees.
They are asked to leave the scheme and transfer their accrued benefits to an alternative pension arrangement, often a personal pension.
The incentive can either be:
an increased transfer value, or
the normal appropriate transfer value, plus an additional up-front payment in cash, which is taxable but which the individuals can spend or save as they wish
Another type of incentive exercise that appears to have incurred the displeasure of the minister is the pension income exchange (PIE).
This is where a pensioner member of the scheme is offered either a cash lump sum or an immediate increase in their pension.
In exchange, they give up future rises in their pension income.
So are there good reasons for incentives to be banned?
Or are they a legitimate way of providing support and encouragement to those for whom a change away from the status quo is deemed desirable or even necessary?
I do not believe many would disagree with the Pensions Regulator's view that for most members these offers would not be the right thing to do, almost regardless of the amount of any cash incentive you might be offered.
As a member you would be moving from a defined benefit and, for you, an investment risk-free scheme.
You would be moving into a scheme where you could be personally taking on board investment and annuity uncertainties, to your own ultimate financial detriment.
You might also be giving up the valuable rights of spouses or civil partners to benefit from your pension income if you die before them.
And you might also relinquish the cover provided by the Pension Protection Fund (PPF).
This will continue to pay 90% of your pension - up to a limit - while you are still a member of the scheme, should your employer go bust.
You also need to take account of the fact we are, on average, enjoying longer lives.
So giving up future pension increases for an undetermined period might not be a very cost effective thing to do.
Enhancement?
There will undoubtedly be some people who would want to accept their employer's offer and could see themselves benefiting from doing so.
For example, if you are in poor health, transferring might afford you the opportunity to obtain an enhanced or impaired-life annuity with a pension greater than the one your salary-related scheme would provide.
Or, alternatively, a transfer might allow you, if you do not touch it, to leave the whole of your pension pot tax-free to your heirs.
You might you want to take your tax-free cash and start drawing your pension - or enter into an income draw-down arrangement - at age 55 or above, but below your current scheme's normal pension age.
A transfer could enable you to do so.
Even if you are in relatively good health, if you are single you do not get any benefit from the spouse, or civil partner, death benefits provided by the employer's scheme.
So transferring out and obtaining a single life annuity might be to your financial advantage.
Pre-requisite
The important point in all cases, as the regulator has been at pains to point out, is that independent financial advice is obtained before any decision is made.
This should be an essential pre-requisite and one the employer should pay for.
The financial adviser should offer a full, regulated, advice service and should be accountable under the established rules for any transfer advice given.
Those who are involved in PIE exercises, however, should understand, as things stand, they will have no comeback, as advice in this area is not technically regulated.
The opinions expressed are those of the author and are not held by the BBC unless specifically stated. The material is for general information only and does not constitute investment, tax, legal or other form of advice. You should not rely on this information to make (or refrain from making) any decisions. Links to external sites are for information only and do not constitute endorsement. Always obtain independent, professional advice for your own particular situation.