Benefit tests 'not money driven'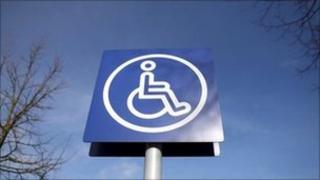 A system of assessments to encourage more people on benefits back into work is "not a financially-based exercise", a minister has said.
Work and Pensions minister Chris Grayling said that work capability assessments were all about identifying people with the potential to work.
The government is seeking to reassess all 2.6 million people on incapacity benefit - and its successor, employment and support allowance (ESA) - by 2014.
Some charities criticised the move.
'Life-changing experience'
The assessments determine whether applicants are entitled to the highest rate of ESA - for those deemed unable to work at all due to sickness or disability - or are considered "fit for work", in which case they are put on jobseeker's allowance instead.
The test, first introduced by the last Labour government and being rolled out by the coalition, can also place applicants into a "work-related activity group", where they will be expected to take steps to prepare themselves for work in the medium to long term.
Speaking to the Commons Work and Pensions Committee, Mr Grayling said the assessments were potentially "quite difficult" and a "life-changing experience" for some people on benefits.
However, he said it was the correct thing to do in the long term.
"[It is] a once in a lifetime opportunity to transform people's lives for the better," he said.
Earlier this year, six charities - including the MS Society and Parkinson's UK - said the assessments were declaring sick people fit for work, and called for changes to the system.
Earlier in June, campaigners - including charity Mind - strongly criticised the assessments, saying the changes were causing "huge" distress and had resulted in suicides.
Some changes have been made to make the assessments "fairer", following an independent review by Prof Malcolm Harrington.