Tui Travel loses FTSE 100 company status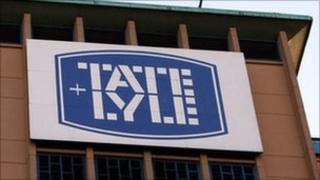 The travel business Tui has lost its status among the UK's top 100 firms in the quarterly FTSE index shake up.
Its demotion follows a 6% fall in its share price, which has left the company's worth below that of the UK's most valuable 100 companies.
In its place will be the food giant Tate and Lyle.
Inclusion in the FTSE 100 typically boosts a company's share price as many investment funds "track" the index - needing to own those within it.
TUI shares have fallen over the past three months as a number of factors made travel businesses profits less certain, including the impact of unrest in key holiday destinations such as Egypt and Tunisia, high fuel costs and disruption from further volcanic activity in Iceland.
Tate and Lyle was last listed among the top 100 in 2009.
Its shares have gained almost 18% since the previous quarterly review this March.
The index is one of a number created and managed by FTSE Group, an independent company which is owned jointly by the London Stock Exchange and the Financial Times,
The changes will take effect from the start of trading on Monday, June 20.