Former BP boss Tony Hayward in £1bn Vallares flotation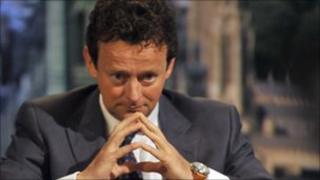 Less than a year after resigning from oil giant BP, former chief executive Tony Hayward has unveiled plans to list a new venture on the stock market.
Vallares, an investment vehicle formed with billionaire financier Nathaniel Rothschild, hopes to raise £1bn through a share sale.
Mr Hayward said Vallares would target oil and gas assets, most likely in the emerging markets sector.
He said the business was looking at assets worth between £3bn-£8bn.
The former BP executive resigned from the company in the wake of the Gulf of Mexico oil disaster, after being heavily criticised by US politicians.
He recently joined the board of Glencore, the commodities trading company which floated on the London Stock Exchange last month.
Vallares is a sequel to Mr Rothschild's Vallar mining investment vehicle which bought interests in Indonesian coal projects.
Mr Hayward told Reuters: "If you are an owner of quality resources in an emerging market and you're limited by capital and capability, but you don't wish to sell for cash... then this is a very good vehicle.
"You can merge with us, and you retain your ownership in the asset," he said.