China and Chile signs banking and mining deals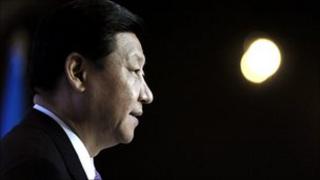 China and Chile have signed pacts to increase cooperation during a visit to Chile by Vice President Xi Jinping, as part of a tour of Latin America.
A mining deal was made between Chile's state-owned copper firm Codelco and China's Minmetals.
China, a top commodity importer, is one of Chile's main buyers of forestry and mining product. Chile is the world's biggest copper producer.
A number of banking agreements were also signed.
The governments agreed to financial cooperation and development funding accords between China Development Bank and Chile's Banco Estado.
As part of his tour, Mr Xi also visited Cuba and Uruguay.