Electrolux to raise prices as its costs rise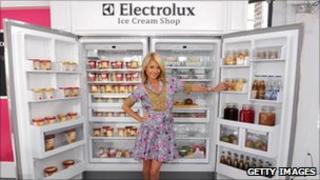 Electrolux, the world's second-biggest maker of home appliances, is to put up prices in Europe because of a rise in costs.
The firm said the costs of imported raw materials and transport had both risen sharply during the first few months of 2011.
Electrolux says it is aiming to increase prices by between 5% and 7% from 1 October this year.
The company had already announced price rises in North and South America.
In April, the Swedish company reported a fall in year-on-year first-quarter profit because of the rising cost of raw materials such as steel, chemicals and plastics.
"Over the past 18 months, the average costs for some of Electrolux's most important raw materials have increased between 40% and 90%, while costs for transportation have also increased significantly," said a company statement.
The group has already announced a price rise of 4% in North America. Market leader Whirlpool has also put up prices.
"The trend is now stabilising, but there is no sign of a broad based major downward correction," added the Electrolux statement.
Like other major manufacturers it is looking to expand sales in the developing world.
However, an offer to buy Egyptian rival Olympic has been put on hold because of the recent unrest in the region.
"We are still interested in closing the deal, and talks are still going on," said company spokesman Erik Zsiga.