Wealth management firms warned by FSA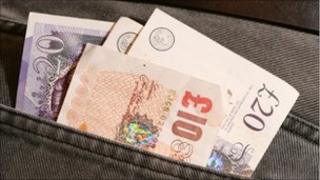 Firms that manage investments for rich people have been warned they are failing to invest client money properly.
The Financial Services Authority (FSA) has found evidence that many "wealth management" firms may be exposing their customers to too much risk.
The regulator has written to 260 firms, telling them to ensure their clients' investment portfolios are suitable.
The FSA said a recent review had found "significant, widespread failings".
"We have recently reviewed the suitability of client portfolios in a sample of firms in the wealth management industry," the FSA said in a letter to the chief executives of the registered firms.
"We have identified significant, widespread failings, which we are concerned may also be prevalent in firms outside our sample."
Some of the firms are divisions of big banks and some are independent businesses.
The letter is a warning to the industry to get its house in order.
The FSA looked at a selection of 16 firms to see if the clients' investment portfolios had been managed in line with their "knowledge and experience, financial situation and investment objectives".
The review of records at 16 firms found that:
14 had exposed their customers to high, or medium-high, risk of loss, because of unsuitable investments, or investments whose suitability it was not possible to judge
of the client files examined, 79% had a "high risk of unsuitability", or the suitability could not be decided
of the files examined, 67% of the investments were not in line with either the firm's own investment model, the client's willingness to accept risky investments, or the client's own investment aims.
The firms that were scrutinised are being followed up by the FSA and some have put in place plans to bring their customers' portfolios back in line.
The FSA said it was especially worried about poor record keeping at the wealth management firms, which meant they did not have basic know-your-client information, or records of the personal financial situations of their clients.
It had also found that investment portfolios did not match the clients' stated willingness to take risk, or to their personal investment objectives.
"These findings give rise to concerns that there is an unacceptable risk of customers of wealth management firms experiencing unfavourable outcomes," the FSA said.
The Financial Ombudsman Service (FOS) said it had received 1,148 complaints about portfolio management in 2010-11, which was 10% more than in the previous year.
About two-thirds of those complaints are currently being decided in favour of the complainant.