Shares in scandal-hit Chilean chain La Polar fall 65%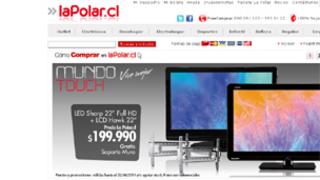 Shares in Chilean retailer La Polar have fallen more than 65% as the company continues to be mired in an accounting scandal.
The big decline in the value of its stock came as its shares resumed trading after a week-long suspension.
The firm had earlier been forced to admit that it had wrongly increased the interest rates and fines faced by customers with outstanding payments.
La Polar interim president has now resigned from his post.
Heriberto Urzua, who took up the position after the scandal broke, described the goings on at the bank as "fraud".
Analysts said La Polar had decided to change the credit terms of more than 400,000 customers without their consent, as a means of hiding the extent of its bad debts.
The company has now said it will need to set aside an extra $890m (£550m) to cover potential losses.
Chile's government has now launched an investigation into credit facilities offered to customers across the country's entire retail sector.