German business confidence in surprise rise in June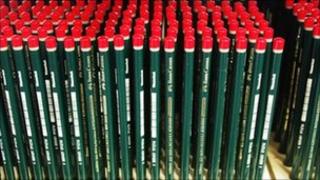 The Ifo survey of business confidence across Germany rose in June for the first time in four months.
The report, which measured the mood of 7,000 businesses, was better than had been expected.
The Munich-based Ifo think tank said the findings showed the German economy growing strongly.
With economic problems facing many other European countries, the German success story had been expected to begin to falter.
The Ifo report found that the mood in manufacturing, retail and construction industries all improved.
Ifo President Hans-Werner Sinn said in a statement: "Although their business expectations are again somewhat less optimistic, the firms remain confident."
Ben May, an economist at Capital Economics, said the positive picture was unlikely to last: "June's rise in the German Ifo defies other recent evidence that the economy's impressive recovery is slowing.
"Nonetheless, we still think GDP growth will weaken over the remainder of the year."
Analysts are concerned that the continuing Greek crisis will dampen sentiment.
EU leaders on Thursday promised more money to help Greece, provided its parliament passes an austerity plan involving tax rises and spending cuts.