Coventry at work: Cuts 'to hit women harder'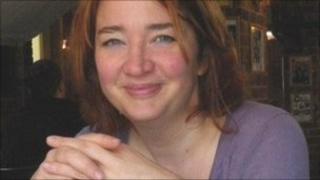 We've become increasingly concerned about the impact of the spending cuts on women in Coventry.
So we're now working with the University of Warwick to do some proper number-crunching on the consequences for women's employment and pay.
It's early days but we've already got some figures which only confirm our suspicions.
Job cuts and pay freezes in the public sector will hit women harder than men because women are the majority of workers in the public sector.
Some 65% of public sector jobs are done by women, and 40% of women work in the public sector (compared with 11% of men).
The pay gap in Coventry is already greater than the national average.
Women working full time in Coventry earn on average £11.43 per hour compared with £14.52 per hour for men. Pay freezes which hit women hardest will make this worse.
Costly cuts
In Coventry, employers who are cutting staff include Coventry City Council, Coventry and Warwickshire Partnership NHS Trust and West Midlands Police.
Two quangos based in Coventry - the British Education and Communications Technology Agency and the Qualifications and Curriculum Authority - are closing with a loss of more than 700 jobs.
More women than men are likely to lose their jobs as a result of these cuts. Nationally, unemployment among women is rising while the number of unemployed men is starting to fall.
Alongside these job losses women are being hit by cuts to childcare funding and provision.
The childcare tax credit has been cut to cover 70% of childcare costs rather than 80%. This will cost a family in Coventry with one child in full-time nursery an average of £18.70 a week.
At the same time cuts to funding for services to children have already led to the closure of some nursery places making it harder to find good quality, affordable childcare.
All these changes are likely to make it harder for women in Coventry to find work.
Women with children may discover that even if they find a job, they can't afford the cost of childcare.
And these cuts are happening at a time when women are also suffering cuts to housing benefit, tax credits, legal aid and other public services.
We believe that we are in danger of seeing the slow progress to equality over the last 40 years unravel very quickly.
Mary-Ann Stephenson is chair at Coventry Women's Voices, an independent group of women's organisations that tries to improve the lives of women living in the city.