Citigroup banker pleads not guilty to $19.2m theft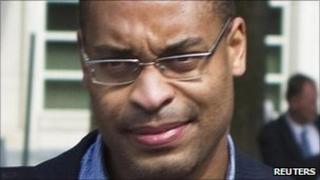 A former Citigroup banker has pleaded not guilty to charges that he stole $19.2m in the "ultimate inside job".
Prosecutors say Gary Foster, a 35-year old former vice president at Citigroup, moved the money from two separate accounts at the bank to his own account at JP Morgan Chase.
The offence is said to have taken place between May 2009 and December 2010.
Mr Foster, who left the bank in January this year, faces 30 years in prison if convicted.
The alleged 18-month fraud went unnoticed until a recent internal audit at the treasury department of the bank.
A Citigroup investigator then alerted the authorities, according to an affidavit from the Federal Bureau of Investigation.
Mr Foster is said to have made eight separate transfers of up to $3.9m (£2.5m) by putting in fake contract and deal account numbers before transferring them to his personal account.
US attorney for the Eastern District of New York, Loretta Lynch, said in a statement: "The defendant allegedly used his knowledge of bank operations to commit the ultimate inside job."
Citigroup said in a statement: "We are co-operating fully to ensure Mr Foster is prosecuted to the full extent of the law."
No date has been set for the next hearing in the case. Mr Foster has been released on $800,000 bail.