Late payments still a problem for small firms, says FSB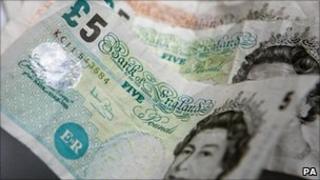 Late payment remains a serious problem for small firms, the Federation of Small Businesses (FSB) has warned.
In a survey of 1,772 members, it said 77% had been paid late in the past 12 months.
The FSB added that 56% said they had written off invoices worth between £1 and £9,999 because of non-payment.
"In the current economic climate, every penny counts and for small businesses a late invoice can mean not being able to pay their staff," the FSB said.
Of those small firms that had been paid late in the past year, the FSB said that 77% had been hit by late payments from other companies.
By contrast, it said central government had improved how quickly it paid small firms.
This follows the government's commitment to pay all Whitehall invoices to small firms within 10 days under an initiative called the Prompt Payment Code.
The FSB said it now wanted all public agencies to follow the lead of central government.