HMRC tax campaign to flush out unpaid VAT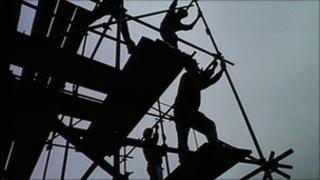 Traders who have failed to register in order to pay VAT are being given the chance to come forward.
Some small businesses, such as builders, may not have realised that their turnover was above the threshold, while others could have been avoiding paying the tax.
Now HM Revenue and Customs (HMRC) has said it will give reduced penalties to those who declare before 30 September.
The move comes after a series of HMRC campaigns on income tax.
'Big stick'
Businesses must register with the tax authority if their taxable turnover for the previous 12 months is more than £73,000 or they think they will exceed the threshold in the next 30 days.
They must also register if they exceeded a VAT threshold at an earlier point in time and had not registered for VAT, or if they take over a VAT-registered business as a going concern.
Businesses that send in a VAT registration form less than 12 months after the date on which they should have registered will not be charged a penalty, unless they wilfully avoided registering.
If they should have been registered before then, they will be charged 10% of the net tax due to HMRC if they come forward before 30 September. However, if they knew they should have been registered, but decided not to, the penalty will be higher.
Chas Roy-Chowdhury, of the ACCA accountancy body, said that many small businesses may have been declaring their income and paying income tax or corporation tax, but not realised they had gone over the turnover threshold for VAT.
Cases could include builders who did small jobs, but who bought in lots of materials which raised their turnover.
"In these cases, HMRC should be considerate," he said.
"Education should come first and the big stick should only follow that."